Our Mission: Support the award-winning educational theater program at Cherry Hill High School East.
---
MEETING REMINDER
Please join us for our next Theatre Boosters meeting on Tuesday, April 18 at 7:30 pm
in the Faculty Dining Room (adjacent to Cafeteria 1).
Hope to see you there!
The 2017 Nominating Committee respectfully submits the following candidates
to be considered for the 2017-2018 Theatre Boosters Board. The e
lection will be held during the Tuesday, April 18 meeting.
President: Peter Cuddihy
VP Fundraising: Julie Levy
VP Operations: Ilene Naddeo
Parliamentarian: Jay Fox
Recording Secretary: TBD
Corresponding Secretary: Eileen Cuddihy
Treasurer: TBD
Nominations will also be taken from the floor at the meeting.
As per Theatre Boosters bylaws, any adult paying annual membership fee shall be entitled to a vote.
Thank you to the members of the nominating committee - Jim Accardi, Dana Cotter, and Janice Quay!
---
---
2016-2017 Board Members
President: Val Aylesworth
Vice President - Fundraising: Selena Accardi
Vice President - Operations: Julie Levy
Recording Secretary: Nancy Walker-Hunter
Corresponding Secretary: Eileen Cuddihy
Treasurer: Sara Lipsett
Parliamentarian: ​​Peter Cuddihy
---
MainStage Productions
Photo Credit: all photos are the property Cherry Hill East's award-winning newspaper, "Eastside" and have been previously published on http://www.eastside-online.org or the Eastside Facebook page: eastsidenewspaper.
​MainStage playbills reposted from http://issuu.com/aliasdesignz/docs, publisher, Rick Friedman.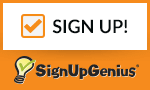 We use SignUp Genius - to coordinate volunteers and donations. CHETHEATREBOOSTERS@HOTMAIL.COM