When they find prized Golden Tickets inside their Wonka candy bars, five lucky children win a behind-the-scenes glimpse of the legendary candy factory run by the mysterious Willy Wonka! Cherry Hill High School East proudly presents a scrumdiddlyumptious adventure that's fun for the whole family! Adapted by Richard R. George based on the book by Roald Dahl. Red Cast -- Friday Night 12/10 and Saturday Matinee 12/11. White Cast -- Saturday Night 12/11 and Sunday Matinee.
Tickets are available online at https://www.showtix4u.com/event-details/58417
Adult tickets are $12
Student tickets are $10
Gold Card $5 tickets are only available for purchase at Cherry Hill East Theater Box Office.
Valid Gold Card must be presented.
The box office at Cherry Hill High School East will ONLY be open 1.5 hours before each performance. It will open at 6PM for the 7:30PM performances on Friday, December 10, 2021 and Saturday, December 11, 2021 and it will open at 12:30PM for the matinee performances on Saturday, December 11, 2021 and Sunday, December 12, 2021.
The website will shut down once the box office opens to avoid duplicate sales.
CHE Theatre is excited to produce "Scared Silly" as their Crimson Theatre show this year on Friday October 15th and Saturday October 16th at 7:30pm. Tickets are available at the door with open seating for $5. CASH ONLY. Masks are required.
Crimson Theatre features 9th and 10th grade actors and the plays are directed by upper classmen. It's a series of short plays that are a little spooky, a little funny, and have a lot of great life lessons
---
Our Mission: Support the award-winning educational theater program at Cherry Hill High School East.
---
The FOOD BOOK Fundraiser is back in PRINT for 2021!
More than 60 coupons this year with additional restaurants added weekly. And many are reusable!!!
Dine-in, Take-out, Delivery!
Cost: $10
Proceeds are $6 per book
Contact Kim Barkhamer via text at 609-617-5428
​

---
2021-2022 Board Members
President: Kara Edens
Vice President - Fundraising: Kim Barkhamer
Vice President - Operations: Andrea Veneziano
Recording Secretary: Marc Pierlott
Corresponding Secretary: Leslie Hornstein
Treasurer: Kimberly Warren
Parliamentarian: ​​Kirsten Tewfik
---
MainStage Productions
Photo Credit: all photos are the property Cherry Hill East's award-winning newspaper, "Eastside" and have been previously published on http://www.eastside-online.org or the Eastside Facebook page: eastsidenewspaper.
​MainStage playbills reposted from http://issuu.com/aliasdesignz/docs, publisher, Rick Friedman.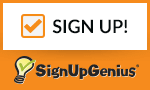 We use SignUp Genius - to coordinate volunteers and donations. CHETHEATREBOOSTERS@HOTMAIL.COM