Our Mission: Support the award-winning educational theater program at Cherry Hill High School East.
---
COMEDY FUNDRAISER!
Please join us this Saturday, May 20 from 7-10 pm for our adult social!
Get your tickets online at
https://goo.gl/QGPgMB
(online purchases include an additional $1 processing fee)
You can also reserve seats by calling Selena Accardi at 856-264-8790
---
ELECTIO
N RESULTS
Theatre Booster Board for 2017-2018
President: Peter Cuddihy
Vice President - Fundraising: Julie Levy
Vice President - Operations: Ilene Naddeo
Corresponding Secretary: Eileen Cuddihy
Parliamentarian: Jay Fox
There were no candidates for Treasurer or Recording Secretary.
The current office holders will remain in office until another election is held in the Fall.
Thank you Sara Lipsett and Nancy Walker-Hunter for agreeing to
remain
in office a little longer!
Thanks also to our outgoing Board for your hard work and dedication throughout the 2016-2017 school year!
---
---
2016-2017 Board Members
President: Val Aylesworth
Vice President - Fundraising: Selena Accardi
Vice President - Operations: Julie Levy
Recording Secretary: Nancy Walker-Hunter
Corresponding Secretary: Eileen Cuddihy
Treasurer: Sara Lipsett
Parliamentarian: ​​Peter Cuddihy
---
MainStage Productions
Photo Credit: all photos are the property Cherry Hill East's award-winning newspaper, "Eastside" and have been previously published on http://www.eastside-online.org or the Eastside Facebook page: eastsidenewspaper.
​MainStage playbills reposted from http://issuu.com/aliasdesignz/docs, publisher, Rick Friedman.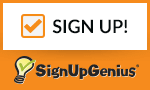 We use SignUp Genius - to coordinate volunteers and donations. CHETHEATREBOOSTERS@HOTMAIL.COM