CHE Theatre is excited to produce "Scared Silly" as their Crimson Theatre show this year on Friday October 15th and Saturday October 16th at 7:30pm. Tickets are available at the door with open seating for $5. CASH ONLY. Masks are required.
Crimson Theatre features 9th and 10th grade actors and the plays are directed by upper classmen. It's a series of short plays that are a little spooky, a little funny, and have a lot of great life lessons
Clue: December 11th & 12th on Broadwayondemand.com
---
Our Mission: Support the award-winning educational theater program at Cherry Hill High School East.
---
The FOOD BOOK Fundraiser is back in PRINT for 2021!
More than 60 coupons this year with additional restaurants added weekly. And many are reusable!!!
Dine-in, Take-out, Delivery!
Cost: $10
Proceeds are $6 per book
Contact Kim Barkhamer via text at 609-617-5428
​

---
2021-2022 Board Members
President: Kara Edens
Vice President - Fundraising: Kim Barkhamer
Vice President - Operations: Andrea Veneziano
Recording Secretary: Marc Pierlott
Corresponding Secretary: Leslie Hornstein
Treasurer: Kimberly Warren
Parliamentarian: ​​Kirsten Tewfik
---
MainStage Productions
Photo Credit: all photos are the property Cherry Hill East's award-winning newspaper, "Eastside" and have been previously published on http://www.eastside-online.org or the Eastside Facebook page: eastsidenewspaper.
​MainStage playbills reposted from http://issuu.com/aliasdesignz/docs, publisher, Rick Friedman.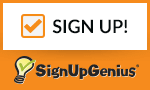 We use SignUp Genius - to coordinate volunteers and donations. CHETHEATREBOOSTERS@HOTMAIL.COM